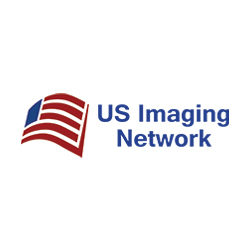 Provider Intake Agent
Sorry, this job has expired.
Tampa, FL
Health Insurance, Dental Insurance, Vision Insurance, 401K / Retirement plan
US Imaging Network is now hiring Provider Intake Agents.

As a Provider Intake Agent you can expect to:
• Provide a high standard of service for all inbound and outbound calls to customer, following the correct inbound/outbound script during the call.
• Confidentially verify member eligibility and medical information.
• Ensure cases are accurately documented in the system and updated in a timely manner.
• Act as the primary liaison with physician offices and other providers.
• Route calls appropriately (ex. the conversion or commercial queue).
• Meet all performance metrics set in place on the weekly scorecard (month to date on-time percentage, QA, AHT, unavailable percentage at and away from the desk, and adherence)
• Provide accurate, polite, and prompt assistance.
• Manage all cases requiring follow-up, including measuring member satisfaction.
• Continuously evaluate and seek opportunities to drive process improvements and exemplary customer service.
• Drive new business and revenue for the company; meet and exceed goals.

• High school diploma or GED required. Associate's degree is highly preferred.
• Minimum 1 year of customer service experience, preferably in a call center environment.
• Proficient in computer skills including Microsoft Office applications (Outlook, Excel, Word, and PowerPoint).
• Reliable and dependable in performing job-related tasks as well as working your scheduled shift.
• Strong work ethic and ability to maintain confidentiality.
• Demonstrate attention to detail.

• Excellent verbal and written communication skills.
• Influencing and persuasiveness skills.
• Ability to work in a team environment to accomplish common goals.

We are an Equal Opportunity Employer.
13083